Athletic Association
Participation in the athletic programs is available to all BSCS students. The BSCS Athletic Director arranges the sign-up periods, tryouts, and practice schedules. Academic and behavioral eligibility requirements are managed by the Athletic Director.
Available Sports
The BSCS Bishops participate in a wide-range of sports, including volleyball (City of Charleston Recreation Department), basketball (St. Joseph Basketball League, Trident Basketball Association), cheerleading (St. Joseph Basketball League, Trident Basketball Association), and tennis (City of Charleston Recreation Department). Soccer and baseball are not part of the sports offered at BSCS, but teams are available through the City of Charleston sports programs.
Fall
Volleyball (girls; Grades 5-8)
Calling all interested Volleyball players: Any girls, grades 5-8, interested in playing Volleyball should reach out to Coach Toole (atoole@scbss.org) by email no later than August 7th. All experience levels welcome! Practices will begin the week of August 21st after school. There will be practices twice weekly until games begin, after Labor Day. Once games begin, practice will be held once per week.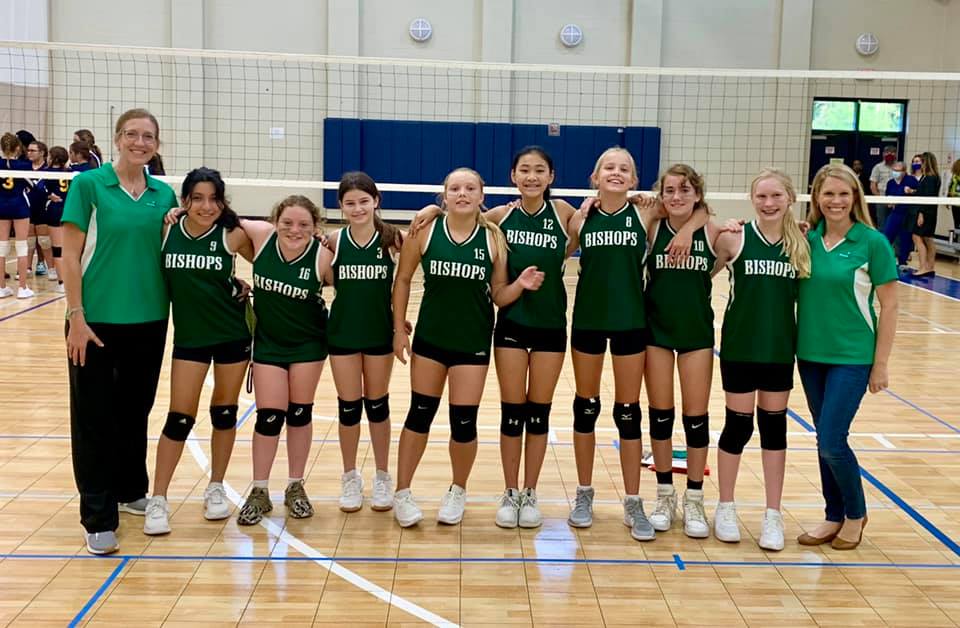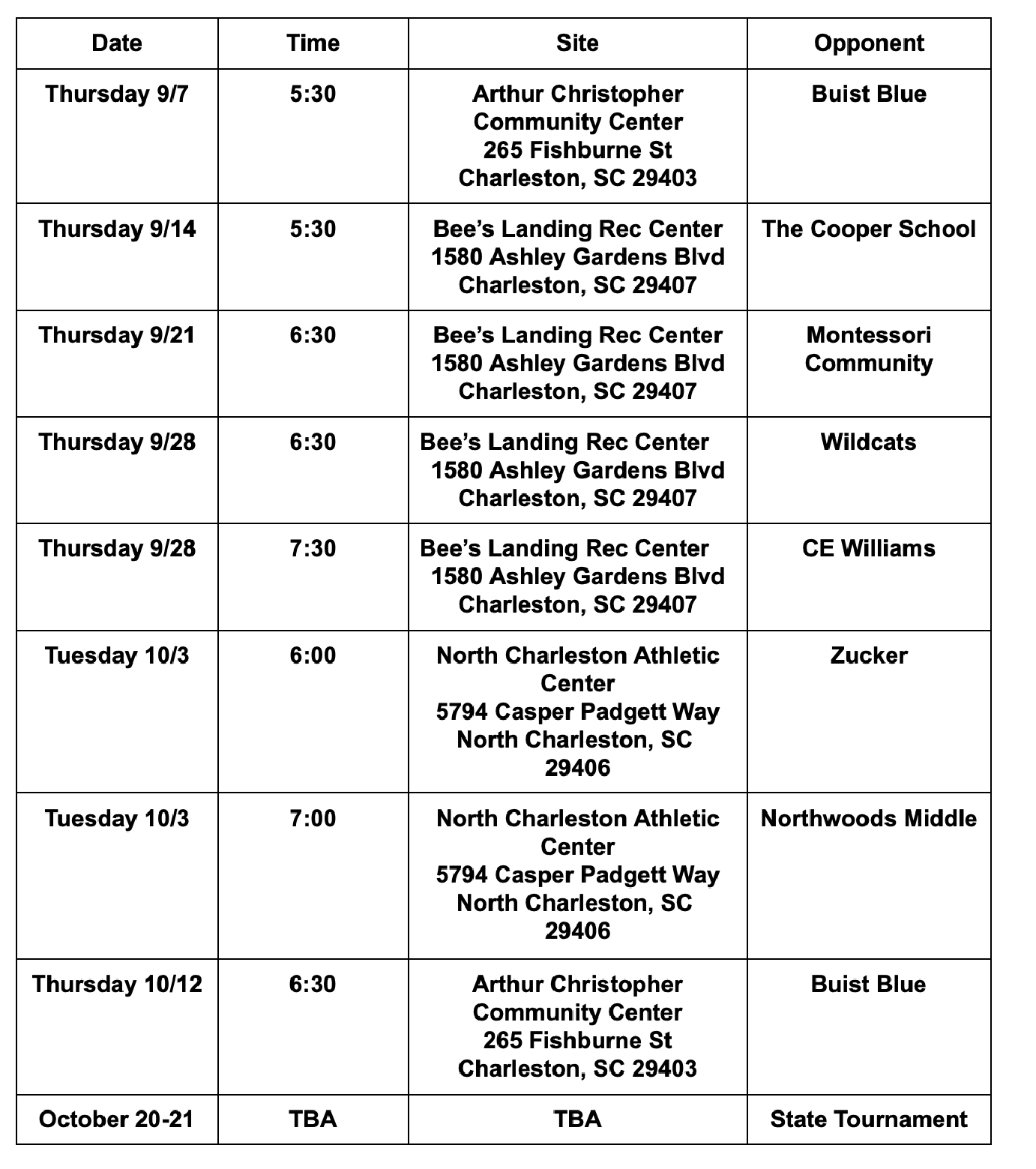 Winter
Basketball (boys and girls, Grades K5-8)

Spirit Team (girls, Grades K5-8) Information Form: Sign Up Form

Spring
Tennis (girls and boys, Grades 1-8)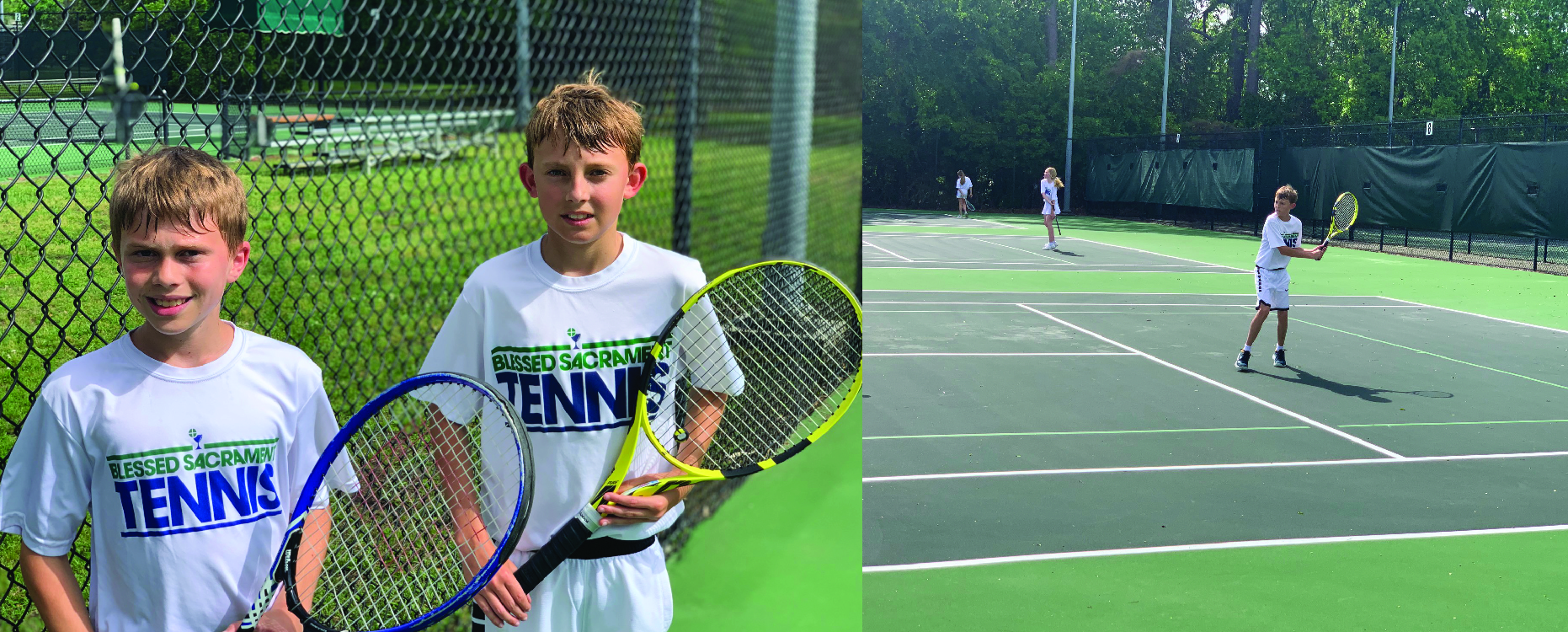 BEHS Sports
Qualifying 7th and 8th grade students may be eligible to participate in certain sports programs offered by Bishop England High School. The Athletic Director at BEHS sends notification about sign-ups and try-outs Please click here for more information.
Athletic Fundraisers
Throughout the year fundraisers such as, Christmas wreaths, sponsorships, and BSCS athletic wear are sold to help support the athletic teams at BSCS.
At the end of the school year, the Athletic Association sponsors a banquet and auction. Sport honors, including the individual Saint Sebastian recognitions, are awarded at that time. The funds are used to offset the cost of participation in BSCS sports.